Löwenbräu Red, Black and White.
In the heart of the city of Zurich, just a few minutes from the main railway station, lies the multi-cultural District 5. Its impressive range of shopping, gastronomic and cultural venues with modern flair establishes the former industrial quarter as the thriving place to be. On the site of a former brewery you find the most attractive local buildings: Löwenbräu Red, Black, and White.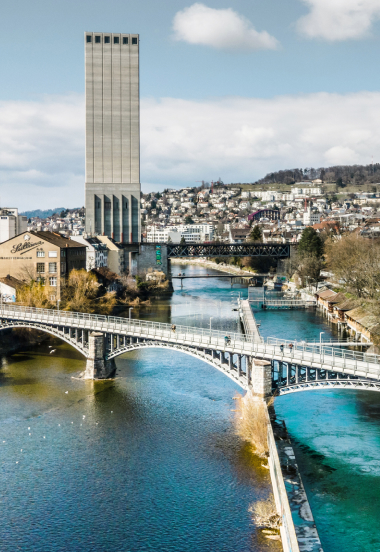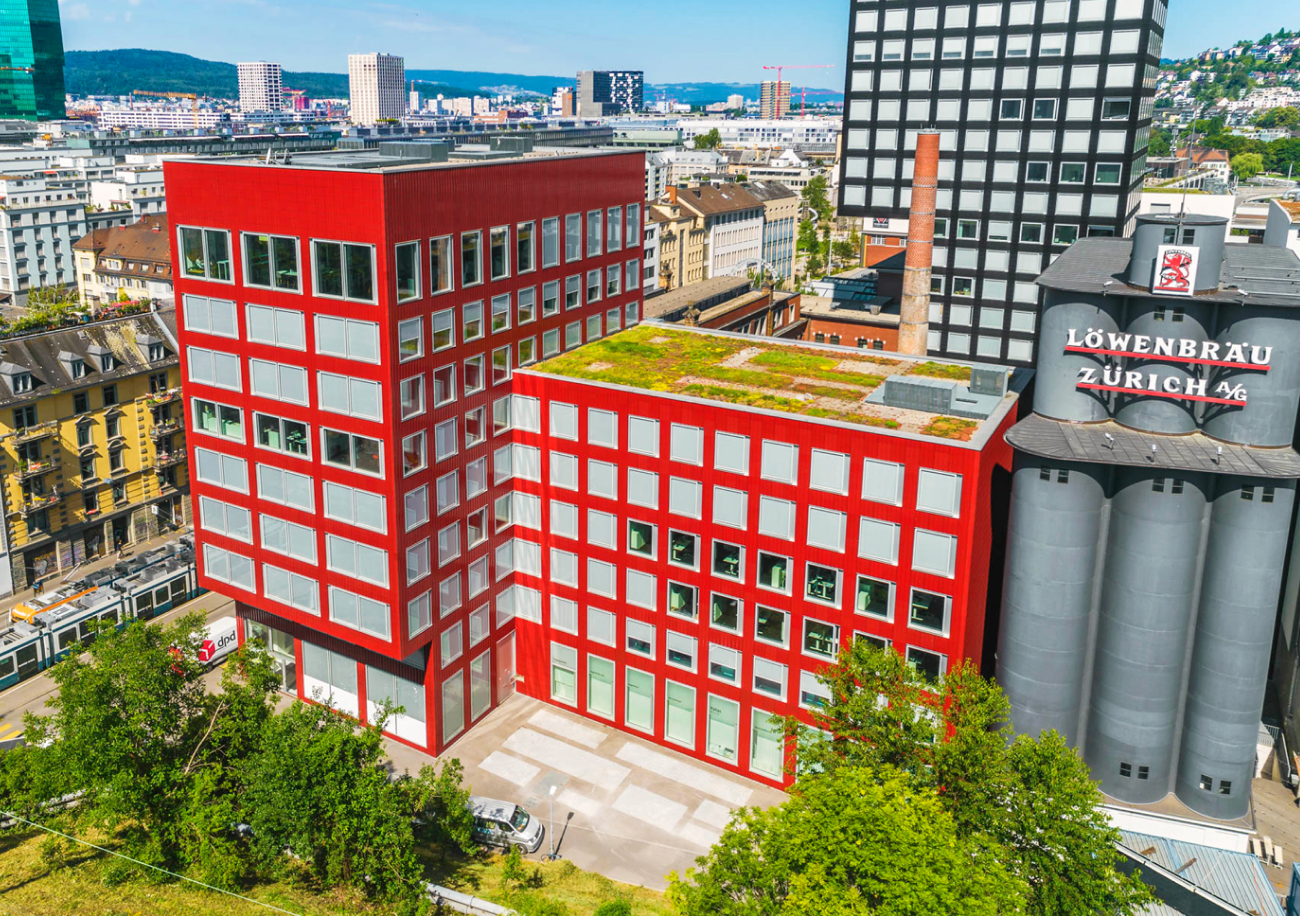 The office complex Red with the listed main brewery building dating from 1897, the exclusive Black condominiums and the extension of the White art centre merge to form an impressive overall project. Visible from afar, the bright red glazed ceramic tiles expressively reinterpret the façade of the original brick building. The renowned Zurich architectural firms atelier ww and Gigon Guyer realised this bold architecture.
In addition to offices and apartments, the Löwenbräu site also offers a variety of spaces for art studios and galleries.